A GREAT CAUSE FOR THANKSGIVING!
"Giving thanks unto the Father, which hath made us meet to be partakers of the inheritance of the saints in light: who hath delivered us from the power of darkness, and hath translated us into the kingdom of his dear Son." --Col. 1:12, 13

Thanksgiving is one of the biggest holidays in the United States. On this day, Americans typically reunite with family over a big meal to "give thanks" for the year's blessings. At its roots, Thanksgiving is a harvest festival. The first Thanksgiving took place in 1621, one year after European colonists, also known as pilgrims, landed at Plymouth Rock Massachusetts. During the first Thanksgiving, the pilgrims, joined by the local Wampanoag Indian tribe, celebrated and gave thanks for their first harvest in the New World.
The sacrifice of Jesus is fundamental to the Christian faith, yet most Christians cannot reasonably explain why God required the death of his only son before he could begin to forgive a single person (Heb. 9:22). What does Jesus sacrifice accomplish and how does it redeem us? Why did God require his sacrifice in the first place? Will only Christian's benefit from Jesus' sacrifice?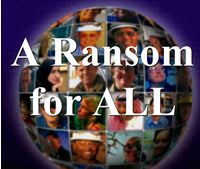 Click here to start a 10 minute
video slide presentation
A RANSOM FOR ALL
FREE BIBLE STUDY DOWNLOAD
The Divine Plan of the Ages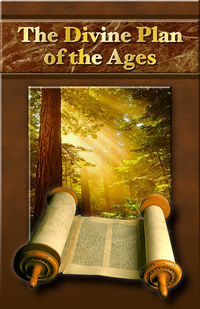 Click here to get this title and others like it.
"The title of this series of studies -- The Divine Plan of the Ages, suggests a progression in the Divine arrangement, foreknown to our God and orderly.