Remembering Israel's Six-day War
June 5-10, 2017, marks the 50th Anniversary of Israel's momentous victory against a massive Arab attack in the 1967 Six-Day War. What had been the cry of the Jews for centuries, "Next year in Jerusalem," in 1967 became the cry, "Now and forever in Jerusalem!"

It has been 50 years since the 1967 Six-Day War, and the effects of this amazing event in Israel's history still impacts the world today.
The sacrifice of Jesus is fundamental to the Christian faith, yet most Christians cannot reasonably explain why God required the death of his only son before he could begin to forgive a single person (Heb. 9:22). What does Jesus sacrifice accomplish and how does it redeem us? Why did God require his sacrifice in the first place? Will only Christian's benefit from Jesus' sacrifice?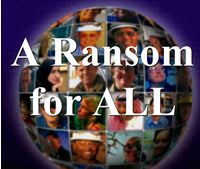 Click here to start a 10 minute
video slide presentation
A RANSOM FOR ALL
FREE BIBLE STUDY DOWNLOAD
The Divine Plan of the Ages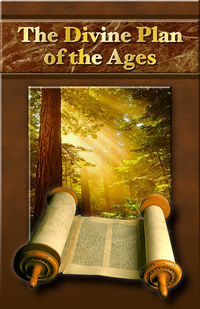 Click here to get this title and others like it.
"The title of this series of studies -- The Divine Plan of the Ages, suggests a progression in the Divine arrangement, foreknown to our God and orderly.