"Blessed is he whose transgression is forgiven, whose sin is covered."—Psalm 32:1
THE Scriptures bring to our attention the thought that sins may be forgiven in the sense that God will not continue to treat us as sinners, the sins, however, remaining to be dealt with—merely covered. They also show that the time for actually blotting out sins is in the future, not in the present life.
The sacrifice of Jesus is fundamental to the Christian faith, yet most Christians cannot reasonably explain why God required the death of his only son before he could begin to forgive a single person (Heb. 9:22). What does Jesus sacrifice accomplish and how does it redeem us? Why did God require his sacrifice in the first place? Will only Christian's benefit from Jesus' sacrifice?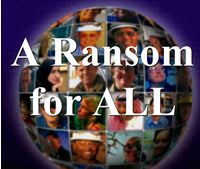 Click here to start a 10 minute
video slide presentation
A RANSOM FOR ALL
FREE BIBLE STUDY DOWNLOAD
The Divine Plan of the Ages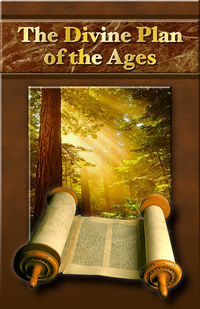 Click here to get this title and others like it.
"The title of this series of studies -- The Divine Plan of the Ages, suggests a progression in the Divine arrangement, foreknown to our God and orderly.