The World Trembles as Iraq Unravels
Iraq has ignited in turmoil as city after city falls into the hands of one of the most vicious radical Islamist groups to date — so vicious that even al-Qaeda has disavowed them as "too extreme." This most recent Islamic group is comprised of Sunni Islamist militants — the self-proclaimed Islamic State of Iraq and Syria, or ISIS. They have become one of the most deadly and more rapidly growing insurgent groups in the Middle East. And now, as the U.S. trained Iraqi military lay down their weapons and flee out of fear, such volatile weaponry in the hands of unstable radical religious factions is a global disaster waiting to happen.
The sacrifice of Jesus is fundamental to the Christian faith, yet most Christians cannot reasonably explain why God required the death of his only son before he could begin to forgive a single person (Heb. 9:22). What does Jesus sacrifice accomplish and how does it redeem us? Why did God require his sacrifice in the first place? Will only Christian's benefit from Jesus' sacrifice?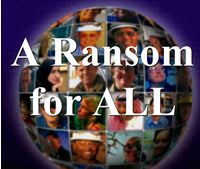 Click here to start a 10 minute
video slide presentation
A RANSOM FOR ALL
FREE BIBLE STUDY DOWNLOAD
The Divine Plan of the Ages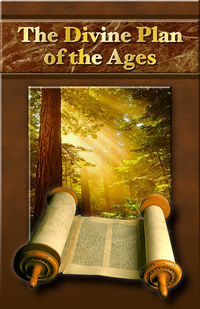 Click here to get this title and others like it.
"The title of this series of studies -- The Divine Plan of the Ages, suggests a progression in the Divine arrangement, foreknown to our God and orderly.