Moral Relativism in the Last Days Prophesied
We live in an era when moral standards are not absolute but are subject to change, depending on the popular culture of the time. This moral relativism presents a great challenge for Christians to sort out what is truly virtuous.
Unfortunately, in an effort to be progressive, some church attitudes on morality have been negatively influenced by the world's distorted notions of righteous behavior. The media has brought to this generation the thought of being politically correct, and in an effort to reach out to everyone, it is not uncommon for some of today's churches to adopt this philosophy and condone all manner of worldly practices
The sacrifice of Jesus is fundamental to the Christian faith, yet most Christians cannot reasonably explain why God required the death of his only son before he could begin to forgive a single person (Heb. 9:22). What does Jesus sacrifice accomplish and how does it redeem us? Why did God require his sacrifice in the first place? Will only Christian's benefit from Jesus' sacrifice?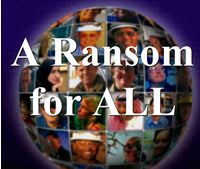 Click here to start a 10 minute
video slide presentation
A RANSOM FOR ALL
FREE BIBLE STUDY DOWNLOAD
The Divine Plan of the Ages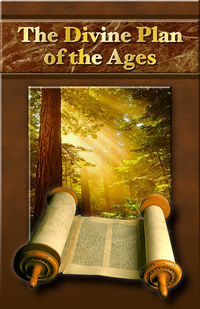 Click here to get this title and others like it.
"The title of this series of studies -- The Divine Plan of the Ages, suggests a progression in the Divine arrangement, foreknown to our God and orderly.