A Ray of Hope on a Troubled Sea

Refrain Thy Voice From Weeping And Thine Eyes From Tears THE LORD through the Prophet Jeremiah sends a message of consolation for the heart of every bereaved parent trusting in him. We read, "A voice was heard in Ramah, lamentation and bitter weeping; Rachel weeping for her children, refusing to be comforted for her children because they were not. Thus, saith the Lord: Refrain thy voice from weeping and thine eyes from tears, for thy work shall be rewarded, saith the Lord; and they shall come again from the land of the enemy."-Jeremiah 31:15-17.
.
The sacrifice of Jesus is fundamental to the Christian faith, yet most Christians cannot reasonably explain why God required the death of his only son before he could begin to forgive a single person (Heb. 9:22). What does Jesus sacrifice accomplish and how does it redeem us? Why did God require his sacrifice in the first place? Will only Christian's benefit from Jesus' sacrifice?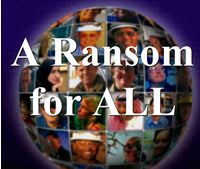 Click here to start a 10 minute
video slide presentation
A RANSOM FOR ALL
FREE BIBLE STUDY DOWNLOAD
The Divine Plan of the Ages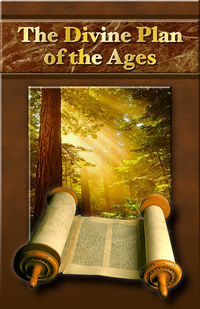 Click here to get this title and others like it.
"The title of this series of studies -- The Divine Plan of the Ages, suggests a progression in the Divine arrangement, foreknown to our God and orderly.