No desire has been more eagerly expressed; no wish has been more sincerely wished; no need has been more earnestly felt than for a kingdom of peace, joy, and happiness to replace present conditions on planet earth.
Christians center their beliefs, their very lives, around Jesus of Nazareth. Jesus centered his life, and his teachings around this theme of a coming kingdom. He taught about it in his words: But they which shall be accounted worthy to obtain that world, and the resurrection from the dead, neither marry, nor are given in marriage: Neither can they die any more: for they are equal unto the angels; and are the children of God, being the children of the resurrection (Luke 20:35-36).
The sacrifice of Jesus is fundamental to the Christian faith, yet most Christians cannot reasonably explain why God required the death of his only son before he could begin to forgive a single person (Heb. 9:22). What does Jesus sacrifice accomplish and how does it redeem us? Why did God require his sacrifice in the first place? Will only Christian's benefit from Jesus' sacrifice?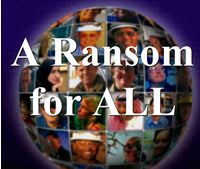 Click here to start a 10 minute
video slide presentation
A RANSOM FOR ALL
FREE BIBLE STUDY DOWNLOAD
The Divine Plan of the Ages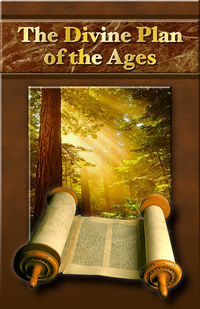 Click here to get this title and others like it.
"The title of this series of studies -- The Divine Plan of the Ages, suggests a progression in the Divine arrangement, foreknown to our God and orderly.