The Bible statement that God is love, and also its teaching that he is wise, just and almighty is very generally accepted by Christian people. Our ideas of the great Creator of the Universe admit of nothing short of perfection in each of these respects. But laying aside the Bible and its declarations as to God and his plans, what visible proofs have we of this character of love which the Bible ascribes to him.

The Bible repeats over and over again that God is love, and promises that he will prove it by and by. But only those who accept the RANSOM as the expression of his love, and the central feature of the plan of salvation, can see any proof of God's love.
The sacrifice of Jesus is fundamental to the Christian faith, yet most Christians cannot reasonably explain why God required the death of his only son before he could begin to forgive a single person (Heb. 9:22). What does Jesus sacrifice accomplish and how does it redeem us? Why did God require his sacrifice in the first place? Will only Christian's benefit from Jesus' sacrifice?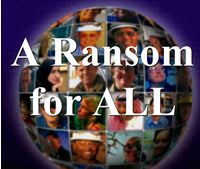 Click here to start a 10 minute
video slide presentation
A RANSOM FOR ALL
FREE BIBLE STUDY DOWNLOAD
The Divine Plan of the Ages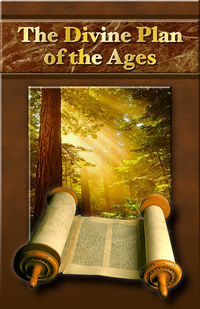 Click here to get this title and others like it.
"The title of this series of studies -- The Divine Plan of the Ages, suggests a progression in the Divine arrangement, foreknown to our God and orderly.