The United Nations Resolution
Defies the God of Israel
On Dec. 23 the UN passed a resolution demanding that Israel "immediately and completely cease all settlement activities in the occupied Palestinian territory..." Does God agree? Does Israel have a legal right to this historic and Holy Land?
The God of Israel Declares, "This Land Is Mine!"

Of the 15 countries which comprise the United Nations Council, 14 countries insisted that the establishment of Israeli settlements has "no legal validity and constitutes a flagrant violation under international law." The United States, historically a dedicated friend of Israel, had the opportunity to block the UN resolution, but failed to wield its veto power.
The sacrifice of Jesus is fundamental to the Christian faith, yet most Christians cannot reasonably explain why God required the death of his only son before he could begin to forgive a single person (Heb. 9:22). What does Jesus sacrifice accomplish and how does it redeem us? Why did God require his sacrifice in the first place? Will only Christian's benefit from Jesus' sacrifice?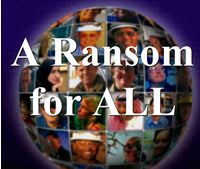 Click here to start a 10 minute
video slide presentation
A RANSOM FOR ALL
FREE BIBLE STUDY DOWNLOAD
The Divine Plan of the Ages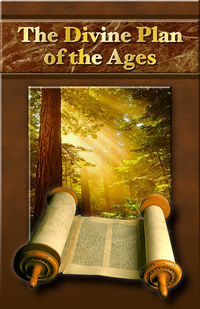 Click here to get this title and others like it.
"The title of this series of studies -- The Divine Plan of the Ages, suggests a progression in the Divine arrangement, foreknown to our God and orderly.