Luther's Protest 500 Years Ago - A Big Misunderstanding?
October 31, 2017 marks the 500th Anniversary of Martin Luther's Ninety-five Theses, which he nailed to the door of the Castle Church of Wittenberg in Germany. Why are some saying that Luther's protest was just a big misunderstanding?

At that time in history, Martin Luther, a respected Catholic priest and teacher at the University of Wittenberg, began preaching sermons based upon encouraging themes of God's love and the assurance of salvation by faith. His sermons contrasted sharply with the teaching of the Roman Catholic Church. Luther taught that the source of divine authority was the Bible alone — not the Papal church. He also declared that salvation was attained by faith in God through Christ alone, and not through works — rituals, sacraments, penances or praying to dead saints. Romans 5:1; 1:17
The sacrifice of Jesus is fundamental to the Christian faith, yet most Christians cannot reasonably explain why God required the death of his only son before he could begin to forgive a single person (Heb. 9:22). What does Jesus sacrifice accomplish and how does it redeem us? Why did God require his sacrifice in the first place? Will only Christian's benefit from Jesus' sacrifice?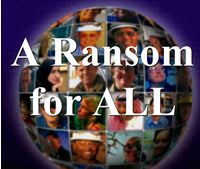 Click here to start a 10 minute
video slide presentation
A RANSOM FOR ALL
FREE BIBLE STUDY DOWNLOAD
The Divine Plan of the Ages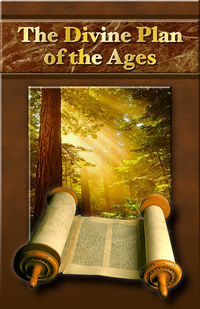 Click here to get this title and others like it.
"The title of this series of studies -- The Divine Plan of the Ages, suggests a progression in the Divine arrangement, foreknown to our God and orderly.