To Hell and Back!
Who are there?
I, too, once so believed and feared, and was ashamed of my God because of the injustice, lovelessness, devilishness implied in the theory taught me from infancy, that God, knowing the end from the beginning, had created our race under conditions as we see them; that He provided a great place called hell for their torture, and created a corps of fireproof devils to attend to the matter, and provided also fuel enough to perpetuate the torture to all eternity. I felt thankful indeed to realize myself an object of Divine mercy and favor, but my heart went out for the thousands of millions of human beings of civilized as well as heathen lands who had gone down into death utterly ignorant of "the only name given under Heaven and among men whereby we must be saved"—"neither is there salvation in any other."
The sacrifice of Jesus is fundamental to the Christian faith, yet most Christians cannot reasonably explain why God required the death of his only son before he could begin to forgive a single person (Heb. 9:22). What does Jesus sacrifice accomplish and how does it redeem us? Why did God require his sacrifice in the first place? Will only Christian's benefit from Jesus' sacrifice?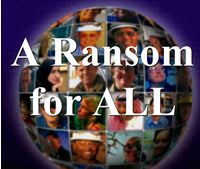 Click here to start a 10 minute
video slide presentation
A RANSOM FOR ALL
FREE BIBLE STUDY DOWNLOAD
The Divine Plan of the Ages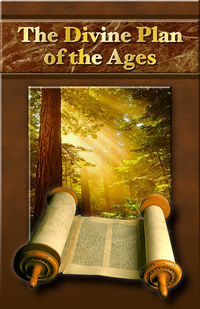 Click here to get this title and others like it.
"The title of this series of studies -- The Divine Plan of the Ages, suggests a progression in the Divine arrangement, foreknown to our God and orderly.